Meet Our Team
Danika – Receptionist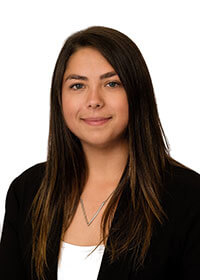 Danika Graduated in 2016 from La Cité with a diploma in Office administration – Administrative assistant program. She is very passionate of the administrative field.
She was born and raised in Rockland. And in her free time, she likes fishing and spending time with her friends and family.
Danika à graduée en 2016 du collèege La Cité avec un diplôme en administration de bureau - programme d'assistant administratif. Elle est très passionnée du domaine administratif.
Elle est née et a grandi à Rockland. Pendant son temps libre, elle aime pêcher et passer du temps avec sa famille et ses amis.
---
---
Amy - Dental Assistant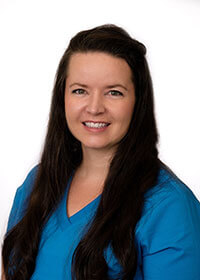 Amy has been working in the dental field since 2007. She started working in sterilization, hygiene assistant and went on to dental reception. After 4 years she decided to go back to school and become a certified level 2 dental assistant.
After graduating in 2015, she made the move from Sault Ste Marie Ontario to Ottawa.
Amy strives to help every patient have a positive experience in her chair by sharing her passion for dentistry and people.
When not at the clinic, Amy is a mom of 2 that loves art, theatre and the outdoors. She is an avid cyclist and runner.
Amy travaille dans le domaine dentaire depuis 2007. Elle a commencé à travailler dans à la stérilisation, assistante à l'hygiéniste jusqu'à la réception dentaire. Après 4 ans, elle a décidé de retourner à l'école pour devenir une assistante dentaire certifiée de niveau 2.
Après avoir obtenu son diplôme en 2015, elle a déménagé de Sault Ste. Marie à Ottawa.
Amy vise à aider chaque patient à vivre une expérience positive en partageant sa passion pour la dentisterie avec les gens.
Lorsqu'elle n'est pas à la clinique, Amy est une mère de deux enfants qui aime l'art, le théâtre et le plein air. Elle est une cycliste et coureur passionnée.
---
Simran - Operations Director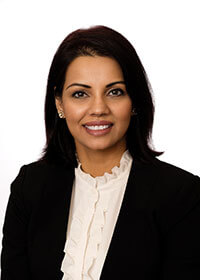 Simran graduated From Mt. Ida College , in USA in 2005 as a Registered Dental Hygienist.
She has worked in the past with our office as a Hygienist but now is working as Operations Director and Accounts Payable.
---
Diane - New Patient Liason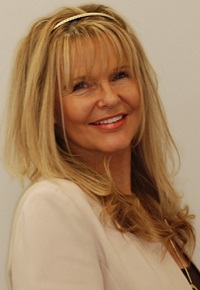 Diane has been in the dental administration field for over 24 years. Having the opportunity of working alongside specialists in Prosthodontics and Endodontics, and now having the pleasure of joining the Jeanne d'Arc Dental team, she is looking forward to serving our patients and the community.
After raising four children, she enjoys time with her husband of 28 years scuba diving, travelling and staying active with her children, family and friends.
---
Kiran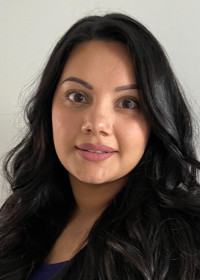 Meet one of our registered dental hygienist Kiran. She graduated from the Canadian National Institute of Health in 2010. After completing her National board examination Kiran has dedicated more than a decade to providing her clients with optimal patient oriented care.
She believes is making her patients in clinic experience as positive and painless as possible through focus and compassion. She's very knowledgeable and is always taking new courses to further refine her unique skillset. When she's not in the office she spends her time enjoying life with her Husband and two beautiful children or planning her next travel adventure. She believes in enjoying life to the fullest!
---
Fanny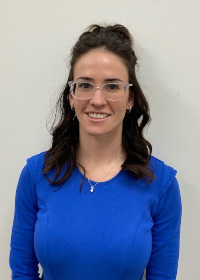 Fanny Ménard is from Plantagenet and has two beautiful daughters. She spends most of her time with them to ensure she doesnt miss one moment of their growing. On her own time she loves to go workout. She has been a dental assistant for 6 years and loves her job. She is here to take care of you and do her best to serve you. Professionalism is a must for her.
---