Meet Our Team
Danika – Receptionist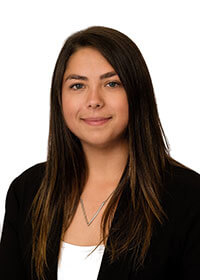 Danika Graduated in 2016 from La Cité with a diploma in Office administration – Administrative assistant program. She is very passionate of the administrative field.
She was born and raised in Rockland. And in her free time, she likes fishing and spending time with her friends and family.
Danika à graduée en 2016 du collèege La Cité avec un diplôme en administration de bureau - programme d'assistant administratif. Elle est très passionnée du domaine administratif.
Elle est née et a grandi à Rockland. Pendant son temps libre, elle aime pêcher et passer du temps avec sa famille et ses amis.
---
Émilie – Dental Hygienist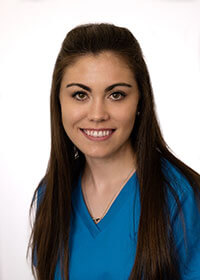 Émilie graduated with honors from La Cité in 2017 with an advanced Dental Hygiene diploma. She has been part our team since day one.
Émilie was born and raised in Rockland. In her spare time, she enjoys fishing, playing guitar and spending time with her friends and family.
She is happy to be commencing her career with Dentistry at Rockland.
Émilie est diplômée de La Cité en 2017 avec un diplôme avancé en hygiène dentaire. Elle fait partie de notre équipe depuis le premier jour.
Émilie est née et a grandi à Rockland. Dans ses temps libres, elle aime pêcher, jouer de la guitare et passer du temps avec ses amis et sa famille.
Elle est heureuse de commencer sa carrière chez dentistry @ Rockland.
---
Amy - Dental Assistant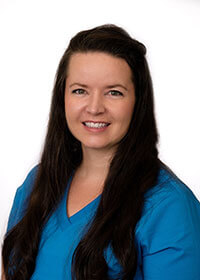 Amy has been working in the dental field since 2007. She started working in sterilization, hygiene assistant and went on to dental reception. After 4 years she decided to go back to school and become a certified level 2 dental assistant.
After graduating in 2015, she made the move from Sault Ste Marie Ontario to Ottawa.
Amy strives to help every patient have a positive experience in her chair by sharing her passion for dentistry and people.
When not at the clinic, Amy is a mom of 2 that loves art, theatre and the outdoors. She is an avid cyclist and runner.
Amy travaille dans le domaine dentaire depuis 2007. Elle a commencé à travailler dans à la stérilisation, assistante à l'hygiéniste jusqu'à la réception dentaire. Après 4 ans, elle a décidé de retourner à l'école pour devenir une assistante dentaire certifiée de niveau 2.
Après avoir obtenu son diplôme en 2015, elle a déménagé de Sault Ste. Marie à Ottawa.
Amy vise à aider chaque patient à vivre une expérience positive en partageant sa passion pour la dentisterie avec les gens.
Lorsqu'elle n'est pas à la clinique, Amy est une mère de deux enfants qui aime l'art, le théâtre et le plein air. Elle est une cycliste et coureur passionnée.
---
Pamela – Treatment coordinator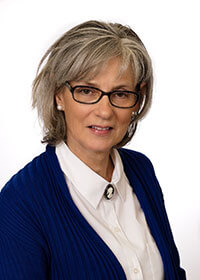 I have worked in the "Dental world" for over 40 years. During this time, I have learned all aspects of the dental office. From chairside assisting to front office duties, office manager, and treatment coordinator.
When not at work I have over the years played a large part in fundraising for medical research and also volunteering to help medical teams going to work in underprivileged countries where medical – dental ophthalmology are not accessible to people.
I also enjoy sewing and reading and spending time with my family.
J'e travaille dans le "monde dentaire" depuis plus de 40 ans. Pendant ce temps, j'ai appris tous les aspects du cabinet dentaire. J'ai assisté en chaise, travaillé à la réception, occupé le post de gérante du bureau et coordonnatrice de traitement.
Quand je ne suis pas au travail, j'ai au fil des années pris un rôle important dans la collecte de fonds pour la recherche médicale. J'ai été bénévole pour aider les équipes médicales à travailler dans des pays défavorisés où l'ophtalmologie médicale n'est pas accessible.
J'aime aussi coudre, lire et passer du temps avec ma famille.
---
Simran - Operations Director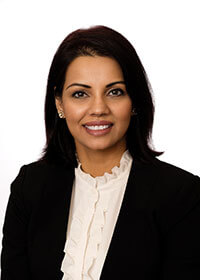 ---
Martine - Certified Level II Dental Assistant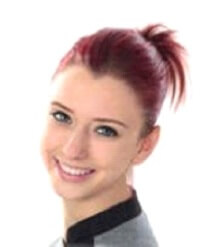 Martine graduated from la Cité Collégiale in 2015. Since she was 6 years old she knew that she wanted to work in the dental field and always loved science. Martine is an active, energetic and positive person who is known to make patients smile and make their time with us comfortable and enjoyable.
In her spare time Martine enjoys spending time with her family and friends, going on road trips, playing pool, driving her motorcycle and travel. Eager to learn more, she continues to educate herself on the new technology in the field of dentistry everyday!
---