Meet Our Team
Simran - Operations Director / Registered Dental Hygienist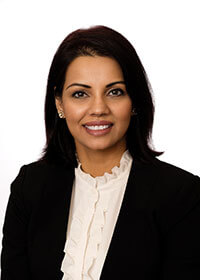 Simran graduated From Mt. Ida College , in USA in 2005 as a Registered Dental Hygienist.
She has worked in the past with our office as a Hygienist but now is working as Operations Director and Accounts Payable.
---
Zena - Office Administrator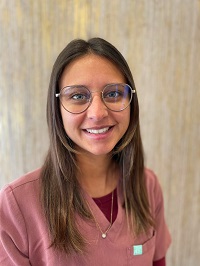 Zena is originally from the GTA and previously had a career in hairstyling and esthetics. In 2020 she decided to go back to school and pursue a new path in administration. She enjoys creating relationships with patients and helping them feel comfortable in the dental office.
Outside of the office Zena is a dog foster parent and helps raise money/donates to local rescues. In her spare time, she enjoys doing yoga, hiking, traveling, and spending time with friends and family.
---
Kiran - Registered Dental Hygienist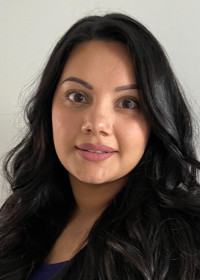 Meet one of our registered dental hygienist Kiran. She graduated from the Canadian National Institute of Health in 2010. After completing her National board examination Kiran has dedicated more than a decade to providing her clients with optimal patient oriented care.
She believes is making her patients in clinic experience as positive and painless as possible through focus and compassion. She's very knowledgeable and is always taking new courses to further refine her unique skillset. When she's not in the office she spends her time enjoying life with her Husband and two beautiful children or planning her next travel adventure. She believes in enjoying life to the fullest!
---
Melissa - Registered Dental Hygienist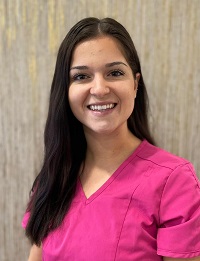 Mélissa grew up in the small town of Plantagenet. After graduating high school in 2018, she decided to pursue a career in Dental Hygiene at La Cité Collegiale. She graduated as a Registered Dental Hygienist in 2021.
Her goal has always been to help people and loves that she gets to provide patients with oral health education. Mélissa believes that proper dental health is an important factor in maintaining a good quality of life.
In her free time, she enjoys going to spin classes, traveling, and spending time with her friends and family.
---
Ashley - Registered Dental Hygienist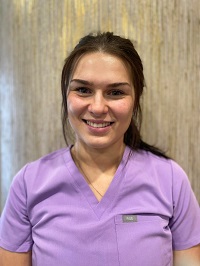 Ashley grew up in Vars and later attended Algonquin College. She graduated from the Dental Hygiene program in 2021 with a passion to help others. Oral health has always been an interest to Ashley and she strives to educate her patients on oral disease prevention.
In her free time she likes to spend time with friends and family, attend crossfit classes, and cooking.
---
Rebecca - Registered Dental Hygienist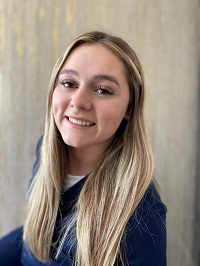 Rebecca graduated from the Dental Hygiene program at Collège La Cité in 2023. She has been with us since 2018 when she completed her co-op here. During this time she fell in love with our office and how caring our team is towards one another and patients.
In her spare time she enjoys walking her dog, and spending time with her family and friends. She is excited to continue her dental career and work close to home in our Wendover location.
---
Amy - Office Manager / Level II Dental Assistant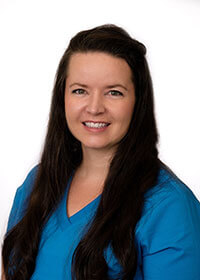 Amy has been working in the dental field since 2007. She started working in sterilization, hygiene assistant and went on to dental reception. After 4 years she decided to go back to school and become a certified level 2 dental assistant.
After graduating in 2015, she made the move from Sault Ste Marie Ontario to Ottawa.
Amy strives to help every patient have a positive experience in her chair by sharing her passion for dentistry and people.
When not at the clinic, Amy is a mom of 2 that loves art, theatre and the outdoors. She is an avid cyclist and runner.
Amy travaille dans le domaine dentaire depuis 2007. Elle a commencé à travailler dans à la stérilisation, assistante à l'hygiéniste jusqu'à la réception dentaire. Après 4 ans, elle a décidé de retourner à l'école pour devenir une assistante dentaire certifiée de niveau 2.
Après avoir obtenu son diplôme en 2015, elle a déménagé de Sault Ste. Marie à Ottawa.
Amy vise à aider chaque patient à vivre une expérience positive en partageant sa passion pour la dentisterie avec les gens.
Lorsqu'elle n'est pas à la clinique, Amy est une mère de deux enfants qui aime l'art, le théâtre et le plein air. Elle est une cycliste et coureur passionnée.
---
Sylvana - Level II Dental Assistant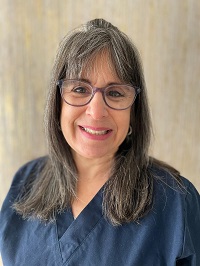 Sylvana is a Certified Levell II Dental Assistant and has a background in Business Administration. She enjoys helping patients feel accomplished in maintaining good oral health.
When she's not at work she enjoys gardening, hiking, cooking, and reading. In the future, she looks forward to traveling full-time.
---
Melissa - Level II Dental Assistant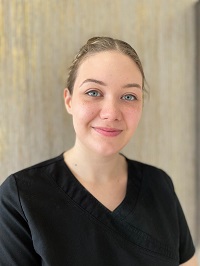 Melissa graduated from Willis College in 2022 with certificates for Dental Assistant levels I and II. Before entering the dental field she worked at a hotel and received a diploma in hospitality at Cegep in 2019. She enjoys learning and progressing her education so that she may give all her patients a wonderful experience.
When not in the clinic, Melissa enjoys baking, going to the dog park with her Goldendoodle 'Mili', video games, musicals, as well as spending time with family and friends.
---
Diane - New Patient Liason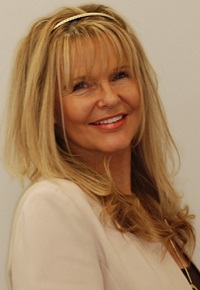 Diane has had the opportunity to attend school in Quebec and Ontario, giving her great insight and the ability to achieve a sincere rapport with all patients.
Having been in dentistry for over 30 years (general and specialized care) she has gained a comprehensive understanding allowing her to communicate successfully with our patients regarding their personal treatment plans and insurance conditions.
After raising 4 children she now enjoys travelling with her husband of 33 years. She loves to scuba dive, ride horses, sing karaoke, and stay active with family and friends.
---